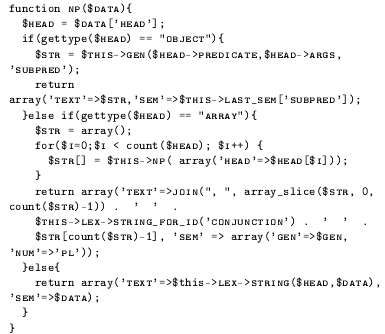 PHP-NLGen started as a reaction to my 2011 introduction to NLG graduate course which featured very impopular codes in Lisp.
The intention is to bring NLG ideas into the language powering some of the most popular CMS out there (such the one used in this site, Tiki).
It allows to write grammars for recursive-descent generation using PHP methods.
The project has enjoyed a warm reception by the PHP community.
Learn more about PHP-NLGen in its GitHub repo.